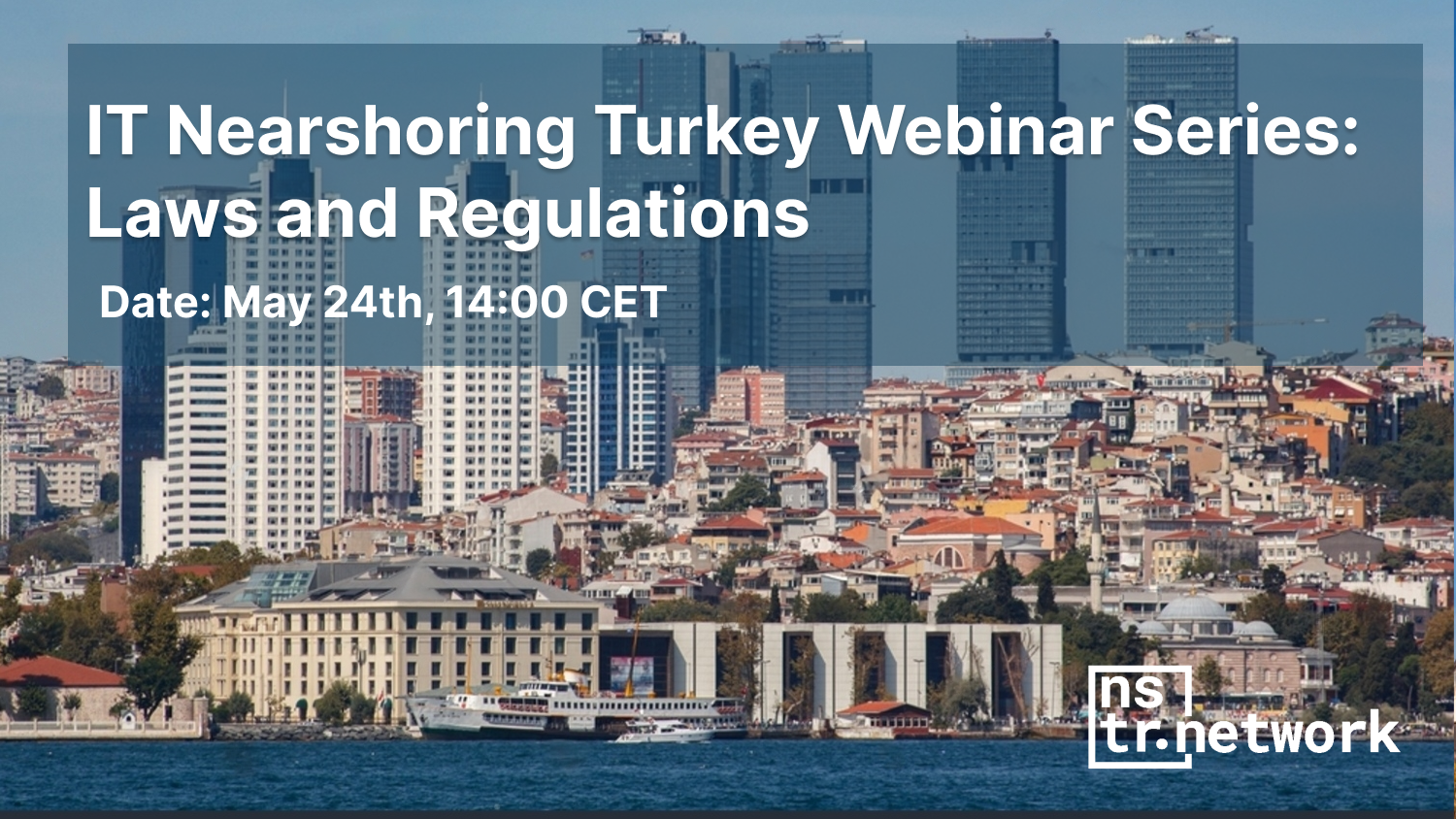 Join us for our second webinar on nearshoring IT business in Turkey and Europe on 24th of May, 14:00 CET. Our expert speakers will provide insights on the laws and regulations of nearshoring business between the European Union and Turkey.
Our featured speakers include:
Rinus Viser, who will share his recent nearshoring experiences as the latest NSTR nearshoring partner from the Netherlands. Rinus will discuss his activities as 'matchmaker' between companies in western europe and suppliers of software development resources. Special attention to the benefits of Turkey as a destination and reasons for his partnership with NSTR.

Mert Şükrü Tezel, who will talk about trading with Turkey and nearshoring IT business regulations. Mert will share his knowledge and experience in navigating copyright, taxation, accounting, and other legal and regulatory concerns related to nearshoring IT business between Turkey and EU countries.

Ümit Doğan, who will discuss how to do outsourcing safely and securely. He will cover topics such as intellectual property (IP) rights, confidentiality, contracts, and agreements. Ümit will also explain how NSTR operates like a European IT company, making it a safe and reliable partner for nearshoring.
Don't miss this opportunity to learn from top industry professionals. Register now to reserve your spot!
Register to IT Nearshoring Turkey Webinar Series:
Laws and Regulations
This event is completed. You may watch it from the link below, or follow us on LinkedIn to stay up-to-date on future events.